The Suit Up exhibition opening was Friday night so I can finally show off the piece I created for said exhibition. For those tuning in, Suit Up is a collaborative project put together by Kate McInnes and Sean Kelly and comprises several artworks from various Australian street, comic, and illustration artists, applying their unique style to playing cards.

The image below went through many revisions before I finished it early November last year, scrapped and began anew three times in total. It was actually a full year in the works, normally I work quicker, but I had a lot going on and probably a few more projects going then I could actually handle. This was also a big exhibition for me, so I wanted to really impress everyone attending.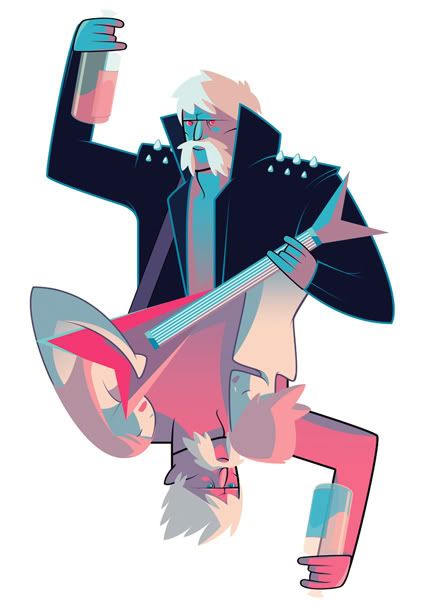 My biggest source of inspiration was the balls to the wall rock video below.

The video is for Probot's "Shake Your Blood," it features 66 SuicideGirls, Dave Grohl on drums, and Lemmy of Motörhead fame on lead vocals and bass.